MEET THE WOODLANDS TEAM

We love what we do! The Woodlands has a committed and passionate staff dedicated to doing the most impactful work every day for our participants. Our team has a thoughtful and professional appreciation for what it takes to do this work, and what it will take to play an even more powerful role in the lives of those with disability and chronic illness.
Samantha Ellwood
Executive Director
Samantha joined The Woodlands in 2020 with a background in non-profit management, programming, and community partnerships. She is passionate about creating barrier-free spaces for innovative programs and experiences. The Woodlands, she led Providence Connections, Inc. and oversaw educational programs and partnerships at the Children's Museum of Pittsburgh. She is currently on the Board of Directors at JAM Enterprises, Be The Kind Kid.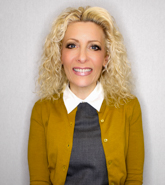 Denise Balkovec
Deputy Director of Advancement & Operations
Denise has dedicated her career to fundraising and fund development in the not-for-profit arena. As Director of Development and Communications, she is responsible for developing strategies and communications that will most effectively position the Woodlands for support from the private, corporate and government sectors.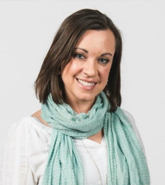 Jesse Solomon
Director of Programs
Jesse touts leadership, direction and instruction for people with disabilities as well as for young professionals pursuing career paths in the field of disability health services. Before coming to The Woodlands, she was the summer program director for Camp R.O.C.K., a camp for children with autism spectrum disorder and was lead teacher for Camp S.P.E.A.K. held by the Autism Society of Pittsburgh.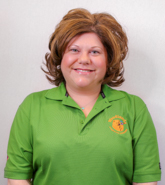 Clarissa Amond
Staffing and Volunteer Coordinator
Clarissa joined the Woodlands team after attending Indiana University of Pennsylvania where she obtained her degree in Disability Services. She previously served as a Campus Compact AmeriCorps VISTA, was the Community Outreach Coordinator for the Westmoreland County Food Bank, and the Volunteer Coordinator for Gateway Hospice. Clarissa brings her unique perspective and understanding as a mother of a son with Spina Bifida.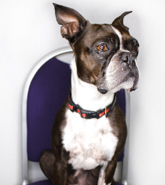 Chicken Noodle Soup
Emotional Support Dog
Soup was rescued by our Director of Programs in 2010 and has been trained as an emotional support dog that focuses on teaching our campers personal space, combating home sickness and giving tours of the facility to new families.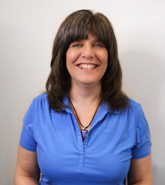 Rachel Clark
Administrative Manager
Rachel helps to prepare materials and facilitates communications for the Board of Directors and its subcommittees. Additionally, she manages HR practices and compliance, facility rentals, and assists in resolving IT issues.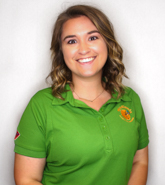 Mikayla DiCesare
Marketing & Events Manager
Mikayla joined the The Woodlands team in 2017 as the Talent Acquisition Intern. She is a 2017 graduate of California University of Pennsylvania where she earned a Bachelor's degree in Communication with a specialty in Public Relations.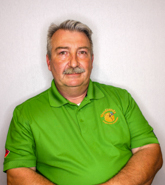 Tom Fleming
Facilities Manager
Tom joined The Woodlands in 2018 with a background in IT services and datacenter management after retiring from 34 years at BNY Mellon as a Managing director and CAO of end user computing. He now sits on the board of directors of the Western PA International Harvesters Collectors and board of trustees for Greenwood Historical Cemetary in Conneaut Lake, PA.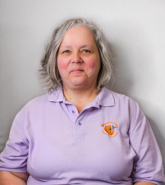 Margaret Harris
Food Services Coordinator
Peggy plans and prepares meals for retreats, summer camps, volunteer groups and guest functions. She also coordinates staffing and provides instruction during cooking class at retreats or summer camp. In her spare time, she teaches Religious Education, works with the youth group, and is a choir member at St. Ferdinand Church in Cranberry Township.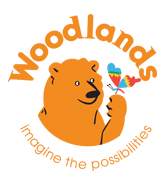 Ann Marie Klipa
Financial Coordinator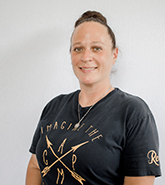 Mary Kovacevic
Building and Grounds Associate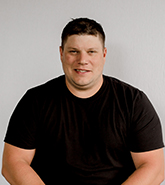 Frank Koziol
Building & Grounds Associate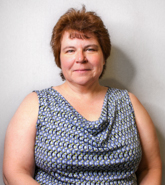 Georgia Myers
Lead Nurse
Georgia obtained her nursing degree from Hartford Community College. Before joining The Woodlands, she worked as a nurse in a doctor's office, an assisted living facility and in UPMC Passavant Hospital PCU. Georgia is proudly part of a military family with 3 beautiful daughters and have lived all over the world.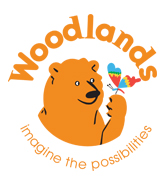 Christa Papcunik
Development Manager
Christa joined the Woodlands team with seven years of experience in program development, volunteer engagement, and annual giving. In her role as the Development Manager, Christa will work to advance the fundraising efforts of the organization with a focus on special events and individual giving.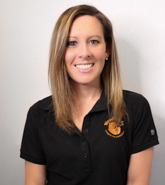 Leia Patsilevas
Administrative Assistant for Programs and Services
Leia graduated from Slippery Rock University, where she obtained her Master of Science in Adapted Physical Activity. She continued to work with the University for their Adapted Physical Activity program at the university, helping to coordinate their "I Can Do It, You Can Do It" program – a both national and local physical activity mentoring program for individuals with all types of disabilities.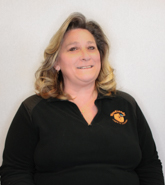 Maureen Patton
Adminstrative Coordinator
Maureen has been with The Woodlands as an administrative coordinator since October 2008.  She oversees the management of the database and assists with key administrative functions. She previously served with The Spina Bifida Association of Western Pennsylvania for 17 years.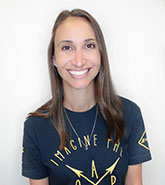 Melissa Pavlowsky
Programs Assistant
Melissa graduated from Penn State University with a degree in Recreational Therapy. Before joining The Woodlands in 2017, she worked at The Children's Institute as a recreational therapist in the inpatient hospital. Melissa also serves as a board member for The Team Alex Fund, a nonprofit that provides grants for children with spinal cord injuries.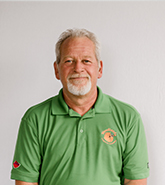 Jeff Scott
Builiding & Grounds Associate