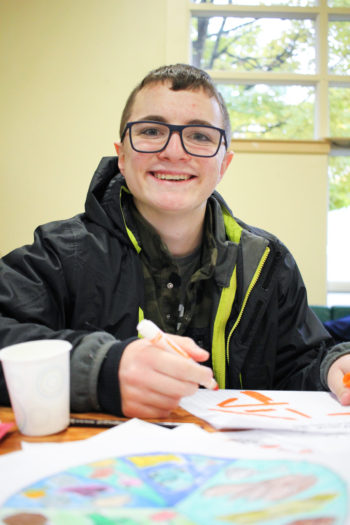 With daylight savings time just around the corner, you'll probably notice that the days seem shorter and there is a chill in the air. Reduced sunlight takes a toll on many people's moods. Did you know that it can do more than just affect your mood? Symptoms of seasonal affective disorder (SAD) can include fatigue, digestive issues, and can complicate pre-existing conditions.
Researchers have yet to discover what causes SAD. Doctors are aware that decreased exposure to sunlight can interfere with serotonin (a chemical that regulates mood). It is best to make an appointment with your doctor if you are experiencing SAD. Additionally, there are steps that you can take to help manage it. With spring on the way, now is a great time to instill good habits to help ease the annual effects of SAD.
Prioritize time in the sunlight. Sunlight is scarce in the winter, especially in western Pennsylvania, so you may need to plan ahead. Designate time to go outdoors daily, during daylight hours.
Exercise is a fantastic way to combat SAD. However, SAD very often takes a toll on energy and motivation. So, if an exercise regimen sounds out of reach, think of an enjoyable activity that gets you moving, such as swimming in an indoor pool, dancing, basketball, or yoga.
Many who experience SAD isolate themselves. Schedule time to socialize. Set a standing coffee date with a friend or enroll in a book club or community sports team to meet people.
If you have experienced SAD in the past in the fall and winter, be prepared! For those with disabilities, SAD can exacerbate conditions of a primary diagnosis. The Woodlands provides programming to support social and active lifestyles. Our barrier-free, resort-style facility provides an array of activities year-round. A variety of camps, weekend retreats, and clubs create many opportunities to socialize, enjoy the outdoors, and participate in recreational activities. Sign up for a Fall Weekend Retreat and keep an eye out for our 2019 Program Calendar and Registration available soon!