Virtual Programs

Want to brush up on your job search skills, learn about and create art based on the works of artists like Andy Warhol, or make music with members of the renowned Notes from the Heart faculty?  Newly developed for the fall semester, The Woodlands Virtual Programs will focus on life skills, art, music and more.  Instruction will begin the week of October 5, 2020 and conclude on December 18, 2020.   See each course description for specific days and times.

OPEN UP + WOODLANDS IMPROV CLUB
We are collaborating with Open Up Pittsburgh to bring you "Open Up +The Woodlands Improv Club. The group will meet twice a month, virtually, December through February on Wednesdays from 6-6:45 p.m. Join us each week as we play through theater game activities, designed to build social-emotional skills, community and joy! We encourage all to attend each session as the programs build skills and foster connections. Click here to register: bit.ly/openupwoodlands.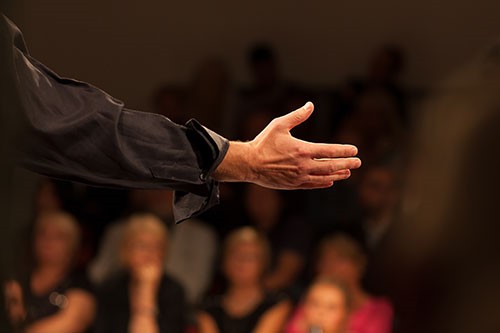 PROGRAMS
HOW TO APPLY
We're excited to let you know about some changes to streamline the registration for The Woodlands' programs! The registration process will be faster, more convenient, and secure with less paperwork. Also, it's environmentally friendly!
It's easy! And we're here to help! Click on the registration link, https://woodlands.campbrainregistration.com/, to be guided through a step by step process.
All participants new or returning are required to complete an online application prior to requesting programs within the current season.
You will be contacted to schedule an intake assessment.
First-time Woodlands participants: It is required that all new participants complete an intake assessment via Zoom prior to participating in The Woodlands' programs so that we can ensure this is the appropriate setting. You will be contacted by our offices to schedule your intake assessment once you have submitted your online application.
HOW YOU CAN PAY FOR WOODLANDS PROGRAMS
There are several ways to pay for enrollment in Woodlands programs. The Woodlands understands the costs involved in living with disability or chronic illness and will never deny participation for lack of ability to pay program fees. Here are some options for payment and financial assistance:
Participants paying directly and privately will be invoiced following the enrollment process. Payment may be made to The Woodlands by check or any major credit card.
There are many options for payment assistance. The Woodlands highly recommends the Allegheny Family Resource Guide for a listing of alternate funding sources which can be found HERE.
The Woodlands actively fundraises throughout the year to support scholarships including the WonderFund. The WonderFund enables individuals with financial need to participate in Woodlands activities and ensures that no family will be turned away from programming due to inability to pay. The Woodlands encourages participants not utilizing waiver funding to apply for third party assistance prior to applying for a WonderFund scholarship.
Completion of this application does not imply or guarantee a WonderFund award. Awards are made first on the basis of funds available, and second on the basis of verified need. WonderFund awards will be distributed according to each particular need/scenario. Applications submitted will be reviewed and processed on a rolling basis throughout the year. An application for assistance from The WonderFund may be requested at time of enrollment.
Click HERE to apply for a WonderFund award.