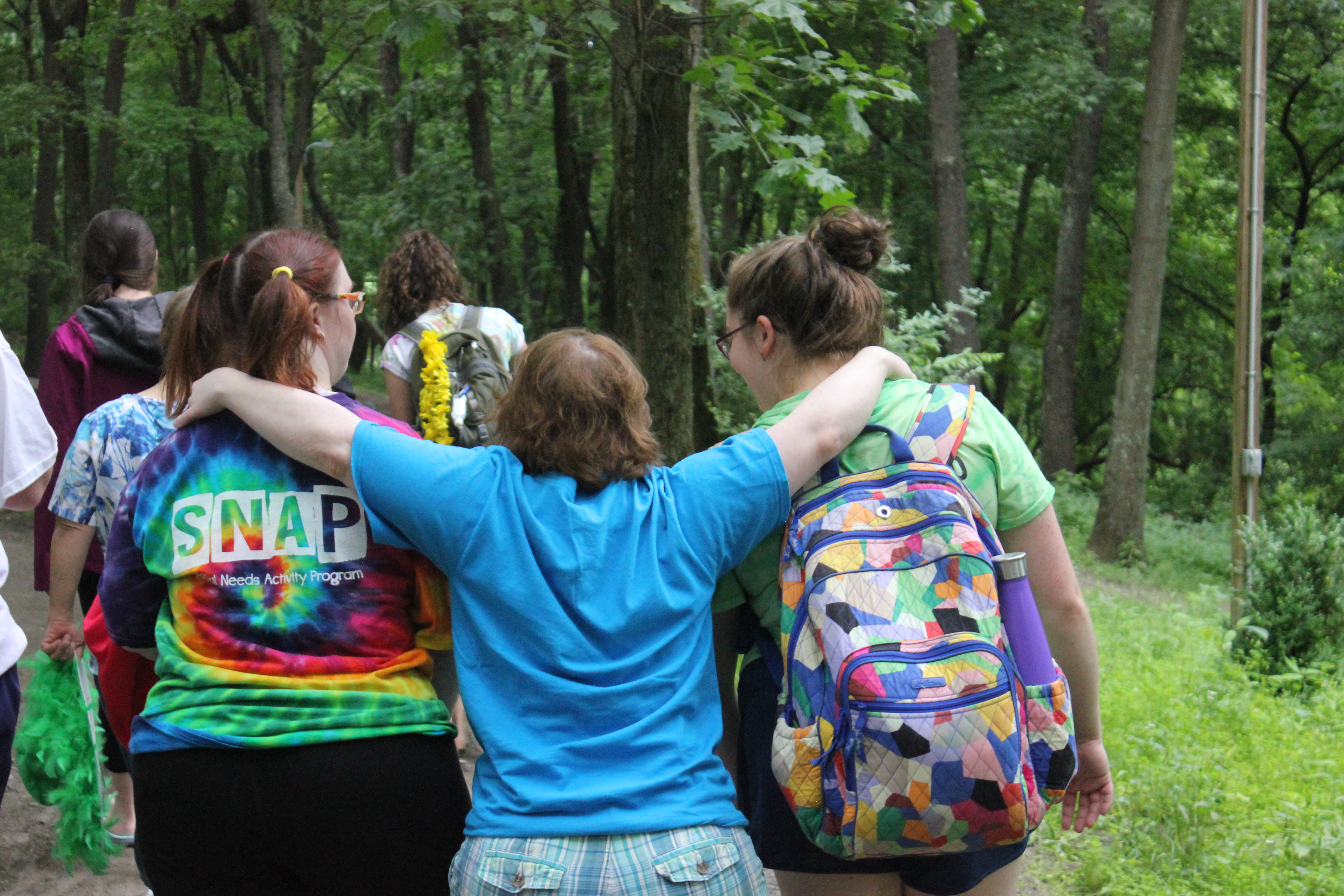 With summer coming to an end, we are busy reminiscing about the wonderful memories from this camp season. Fall at The Woodlands means we're busy getting ready for Fall Weekend Retreats and Clubs on campus. For students and teachers, this season means the start of a new school year. As parents plan with their children to return to school or go for the very first time, and teachers prepare for students to enter their classrooms, we ask you to include the topic of disability awareness and inclusion to the conversation.
We welcome you to begin introducing acceptance and inclusion into your curriculum. It's important to teach or remind your children that someone who happens to have a disability could become a wonderful new friend, just like anyone else. Although children are often taught how to handle strangers, use their manners, and how to be a good student, they are seldom taught how to be mindful of including everyone around them.
Everyone has the right to feel physically and emotionally safe. We ask you to take The Woodlands' Anti-Bullying Pledge along with us and strive to treat everyone with respect, regardless of any differences. Bullying is when someone repeatedly and on purpose says or does mean or hurtful things to another person who may face obstacles in defending himself or herself (e.g. calling names, leaving a person out of a group, pushing, hitting, spreading rumors, or cyber-bullying). There is no acceptable form of bullying.
As a part of The Woodlands Anti-Bullying Pledge, I promise to…
Never demean, humiliate, be disrespectful toward, or physically hurt or bully anyone.
Accept and celebrate that all people are unique and different.
Defend and support others when they need it.
Never cyber-bully for any reason.
Not judge others.
It's never okay to tease or exclude someone just because they are different. At The Woodlands, we believe that our differences are to be celebrated and are part of what makes each person interesting and unique. As the leaves change and the school year begins, we ask that you keep inclusion and acceptance in your children's vocabulary all year long.