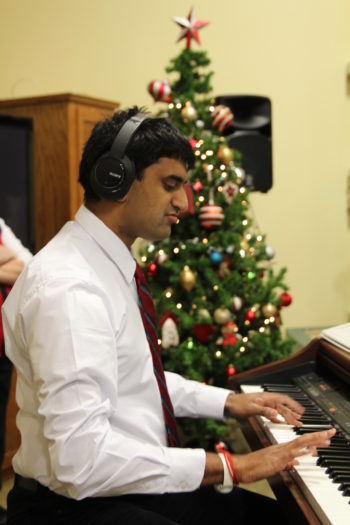 The December holidays are a favorite time of the year for many people. There are many special things that only happen this time of the year. Surprises, parties, and visits from friends and family that we haven't seen in a while can me changes in our regular routines. To keep the holiday season merry for your loved ones who are dependent upon structure and routine, there are steps that you can take together to help navigate changes in routines and environment.
Talk with your loved one about plans for travel, parties, and special events.
 Discuss what to expect and take some time to role play or practice participating in new activities or situation, such as gift exchanges or special traditions and rituals.
Sensory friendly holiday events can be a fun option for children and families.
Look through photo albums highlighting activities that will be taking place and people that you may not have seen since this time last year.
Decide on offerings and events that are important to attend and those you can skip.
Scaling back on decorations or putting them out a few at a time can be helpful for those who take time to adjust to changes in his or her environment.
 Having familiar items during travel or when visiting friends or family can be of comfort when your loved one finds themselves in an unusual environment.
Help your loved one communicate to friends or family what his or her needs may be. Adjustments for dietary needs or sensory issues are more easily altered when communicated beforehand.
Agree upon a signal or cue that your love one can give you if he or she begins to feel overwhelmed.
Identify a designated quiet or secure place where your loved one can spend time if they are feeling overwhelmed.
Create your own traditions that are meaningful and tailored to you, your family, and loved one in which everyone can participate and have a good time.
The Woodlands wishes you and your family the most wonderful of holiday seasons! We hope to see you on campus in December to share this special time of year with us. And with 2019 just around the corner we can't wait to kick off 2019 and imagine the possibilities another year together will bring.